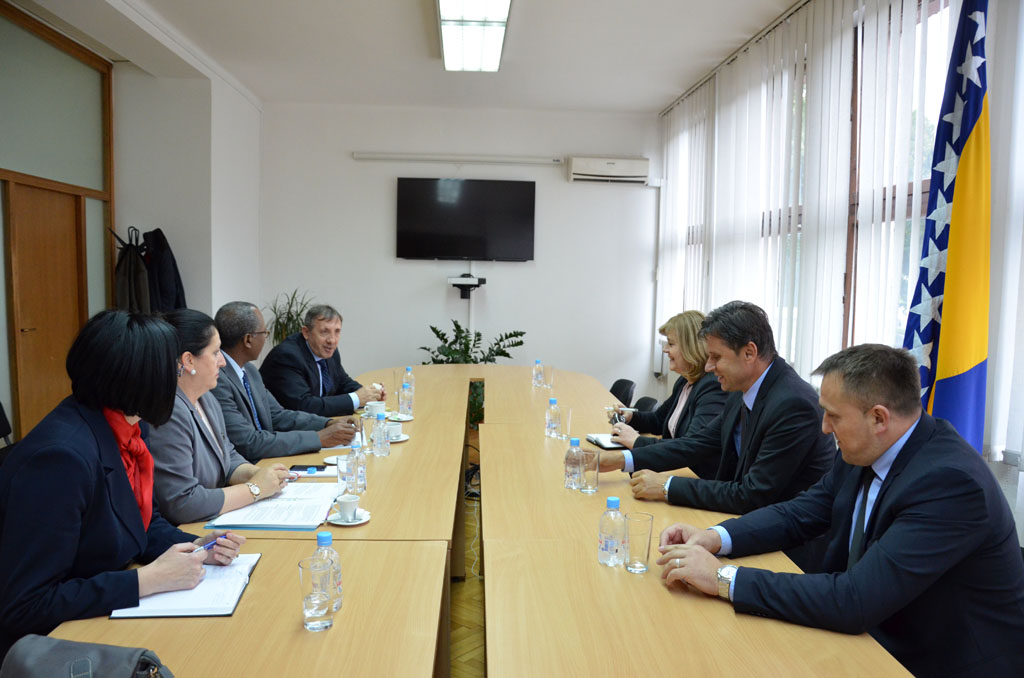 IFAD to finance Rural Business Development Project in Bosnia and Herzegovina
On October 02, 2015 Mr. Marinko Čavar, the President of the Federation of Bosnia and Herzegovina and Ms. Khalida Bouzar, director of the IFAD Division for North Africa, Europe and Near East signed the Rural Business Development Project, whose total value for the Federation of Bosnia and Herzegovina amounts to 4.805.000,00 SDR (equivalent 7.345.000,00 USD). The project will be implemented in 27 municipalities in the Federation of Bosnia and Herzegovina and in 20 municipalities in Republika Srpska. The selection of these municipalities is based on their low development and socio-economic ranking, their limited participation in previous IFAD projects and the potential for scaling up some activities which have demonstrated a high impact in previous IFAD projects.
The main target groups are smallholder farmers interested in commercial agriculture, producer associations and agriculture cooperatives. The Project goal is rural poverty reduction by raising the target groups' incomes and strengthening their resilience by building profitable farm and non-farm enterprises in Bosnia-Herzegovina. The development objective of the project is to help subsistence farmers transform to commercial farming and help in developing the non-farm enterprise sector for rural employment generation.
The project will focus on three main components, namely: Rural Business Support, Rural Business Investments and Rural Market Infrastructure, in order to provide training in business skills and technical aspects of production and enterprise development, access to financial services for small farmers, and access to markets through a broad range of schemes which will be undertaken in close partnership with municipal governments. The main types of infrastructure that will be eligible will include infrastructure such as village and feeder roads including bridges, pasture livestock water points, small-scale irrigation systems, domestic water supply and sewerage systems.