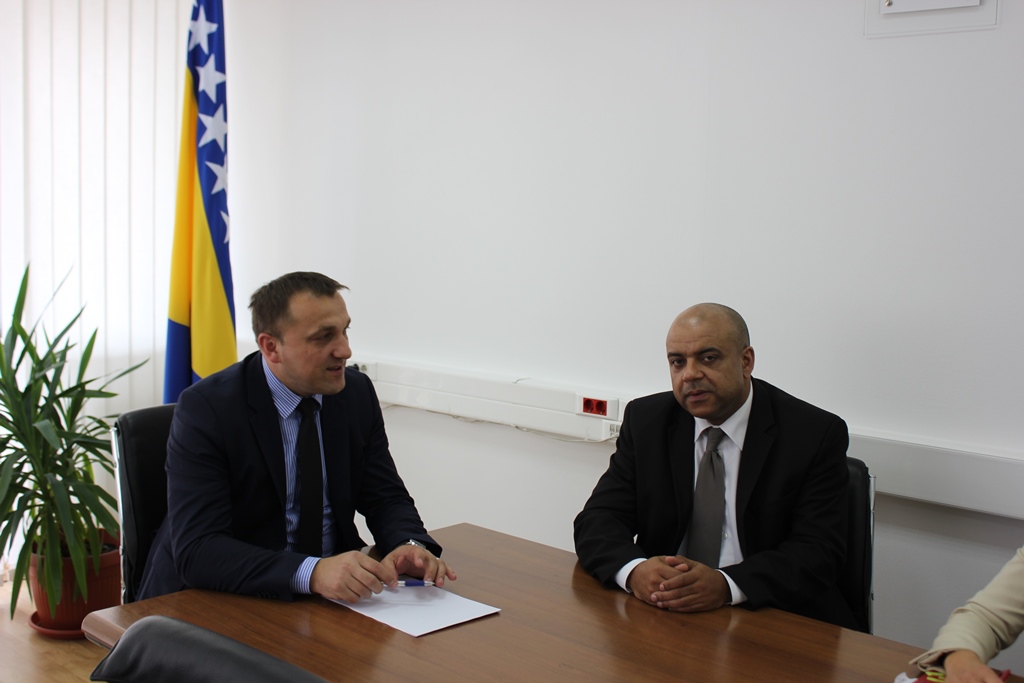 Meeting with the Ambassador of Czech Republic Mr. Skalnik
His Excellency the ambassador of the Czech Republic Mr. Jakub Skalnik met today with the Minister of Agriculture, Water Management and Forestry Mr. Semsudin Dedić to discuss the ongoing projects implemented jointly by the Czech Development Agency and the Ministry and the opportunities for further cooperation including other natural resource sectors.
Minister Dedić thanked the Government of the Czech Republic on their efforts and commitment to strengthen the development of agriculture and other sectors in Bosnia and Herzegovina through their Developmental Agency that has operated in this region for years now. One such ongoing project concerns the Cattle Breeding Development in Bosnia and Herzegovina with the aim of establishing reproduction breeding centers all across the country and importing the high-quality breeding material from Czech Republic in order to improve cattle breeding potential in the country. The second aim of the project is to strengthen and align local livestock legislation with the EU standards and rules.
The ambassador expressed his appreciation for cooperation of BiH and readiness of Czech Republic to continue providing further support to our country through such projects, while Minister Dedić vouched for better transparency in the projects implemented through the Ministry.