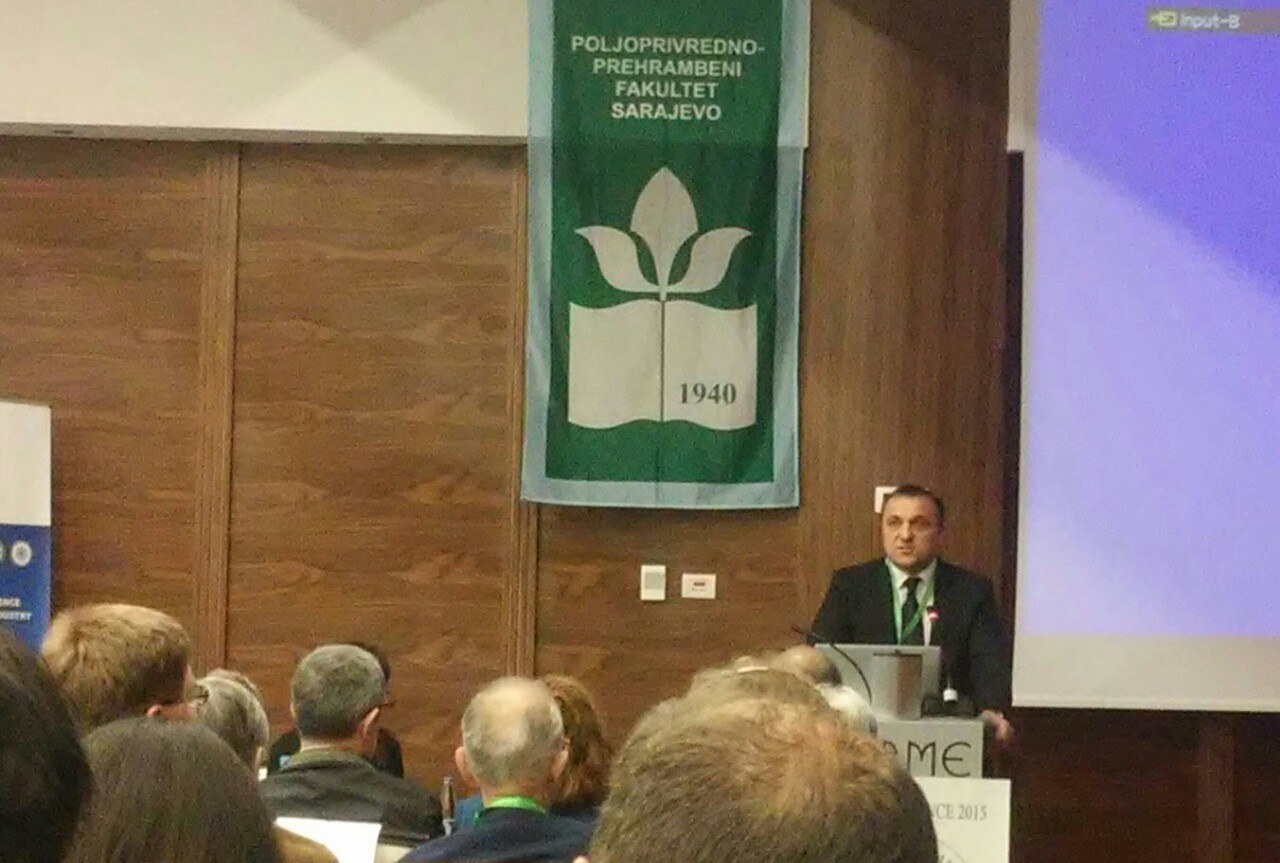 26th International Conference on Agriculture and Food Industry
"This Conference gives us an excellent opportunity to gain insight into the latest developments in agriculture, which is all the more important if we take into account the fact that this renowned gathering came about as a direct result of the cooperation between research and education institutions from Bosnia and Herzegovina and friendly Turkey. Since sustainable agricultural development and progress can only be achieved by the effective application of research results and recommendations, I trust that today's conference will serve as a platform for the exchange of ideas and lessons learnt on how to improve and enhance our agricultural production," said Minister Dedić in his address at the Conference.
The Conference was organized by the Faculty of Agriculture and Food Sciences of the University of Sarajevo in cooperation with the Agricultural Faculty of the University of Ege (Turkey), the Faculty of Agriculture of the University of Uludağ (Turkey), and the Foreign Trade Chamber of Bosnia and Herzegovina.
This international gathering included participants from 12 countries who presented 176 research papers in animal production, plant production, food technologies and sustainable rural development.
For more information on the Conference outcomes please visit: www.ppf.unsa.ba.