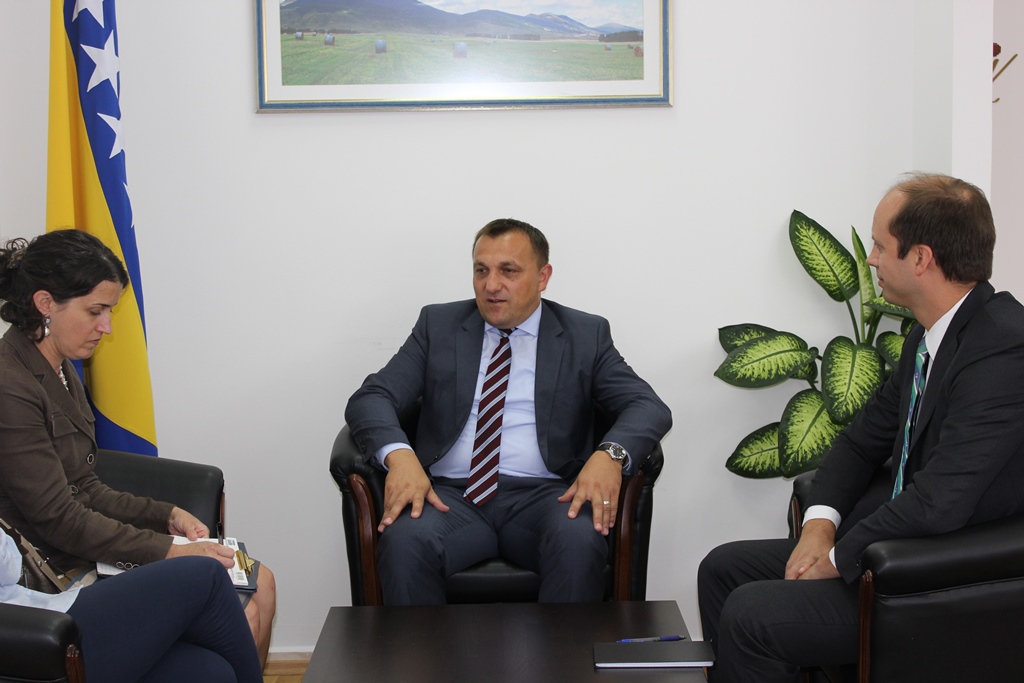 Minister Dedić discusses drought crisis with the American Embassy officials
Minister Šemsudin Dedić met today with Mr. John Ashwort, First Secretary, and Ms. Marissa Smith, Deputy Secretary, of the Economic Section of the U.S. Embassy in BiH, accompanied by Ms. Sanela Stanojčić of USDA, to discuss the situation with regard to the current state of agriculture, including drought crisis affecting crops across the Federation of Bosnia and Herzegovina, and the Ministry's plans in the forthcoming period.
Minister Dedić pointed out that the Ministry has implemented the World Bank-funded Irrigation Development Project as of 2013, aiming at improving the efficiency of the irrigation system and institutions competent for irrigation issues, in order to ensure support to agricultural producers in the Project area.
– In order to effectively deal with droughts, which have, according to our preliminary estimates, already caused severe damages on main crops, we need higher investments in irrigations systems and new technologies, and this Project proved to be a good exercise in solving this problem. The Project includes 10 municipalities across the Federation of BiH, but all municipalities are encouraged to prepare irrigation projects and ensure their readiness for implementation – said minister Dedić.