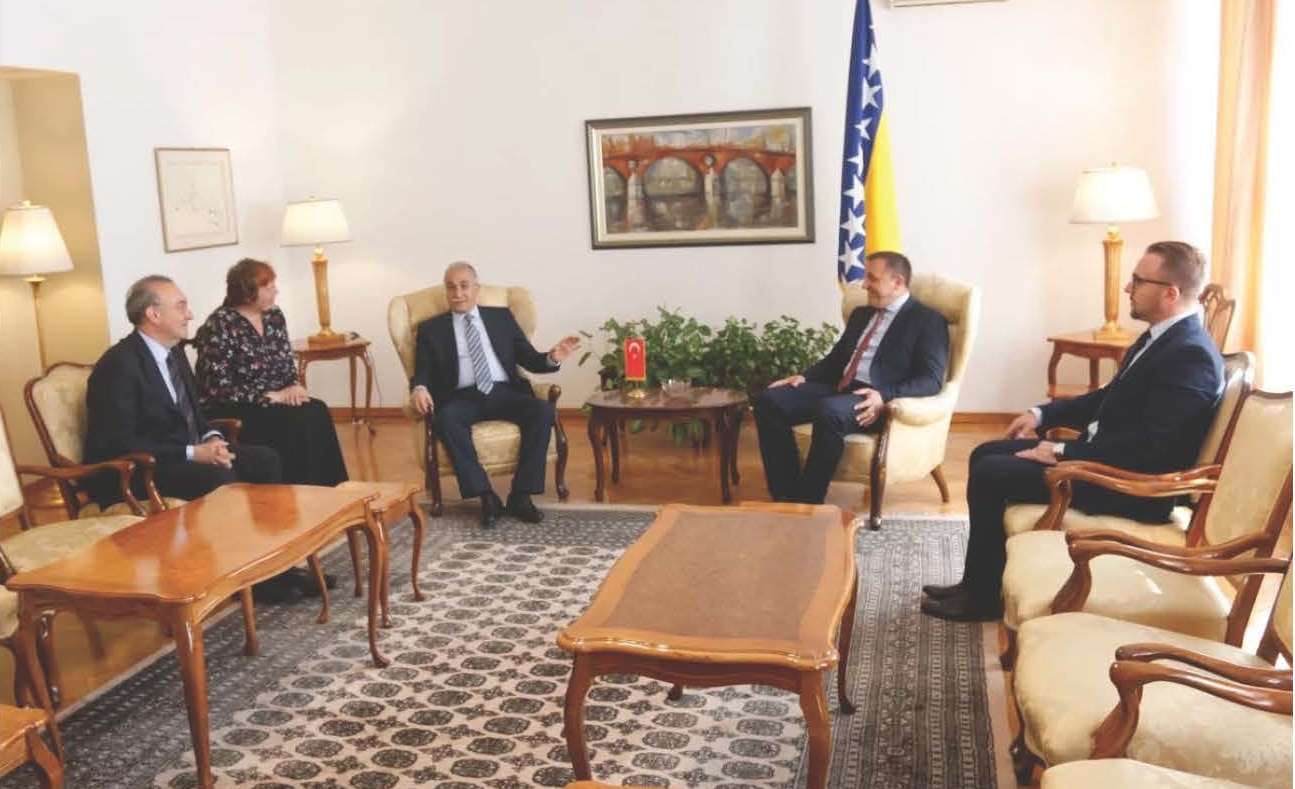 Meeting with the Turkish Minister of Agriculture
– Today I had the pleasure of discussing with my Turkish colleague the cooperation opportunities between Turkey and Bosnia and Herzegovina and the ways to improve them further. Turkey has been actively promoting a number of projects across the Federation and has proved to be a valuable and reliable partner to our government. For this reason, we would like to see a greater Turkish presence in agriculture as well – said Minister Dedić after the meeting with Mr. Ahmet Eşref Fakibaba, the Turkish Minister of Agriculture.
Minister Fakibaba reiterated Turkey's commitment to fostering brotherly relations between our two countries, stressing Turkish willingness to advance trade exchange with Bosnia and Herzegovina, and support its development in order to contribute to prosperity of all its citizens.
Ministers discussed, in particular, the current preferential meat export arrangement between the two countries. Minister Dedić said that the arrangement was a success leading to the development of livestock sector in the Federation. The expansion of this arrangement to include other major crops and products, such as flour, oil, white cheese and raspberry, was also discussed, announcing further talks and trade negotiations.