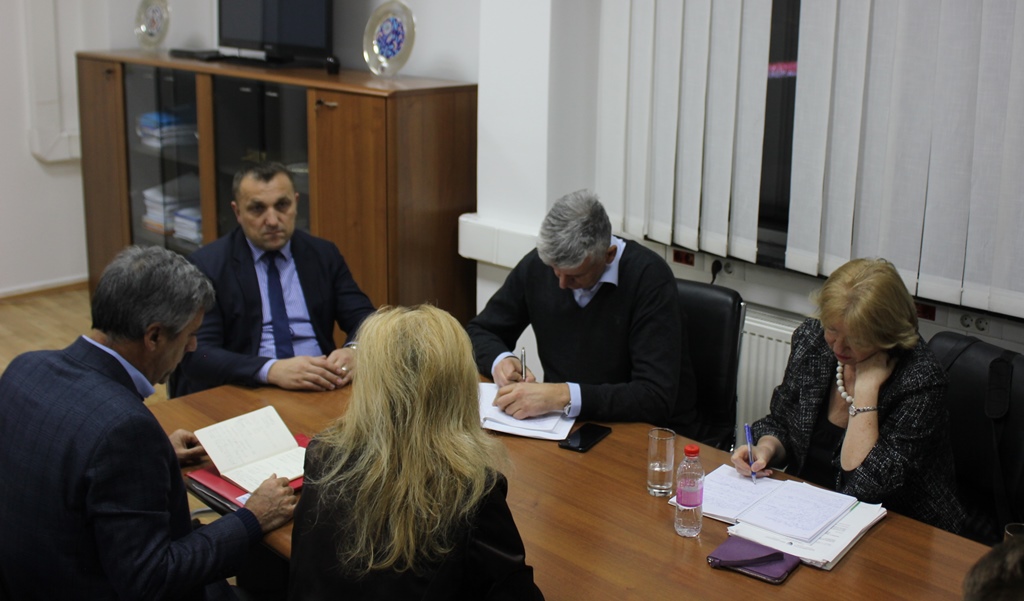 Irrigation is a key prerequisite for the development of modern agriculture, says Minister Dedić
Minister of Agriculture, Water Management and Forestry Mr. Šemsudin Dedić met today with the World Bank mission team to take stock of the results achieved so far in The Irrigation Development Project and discuss the way forward in the implementation of these important interventions.
Mr. Javier Zuleta, the mission team leader, presented the activities ongoing in the field, expressing his satisfaction with the achievement of the project development goals, since the Project restructuring in June and the last mission visit to the project locations. He noted that the World Bank approved the extension of the Project until the end of 2019 in order to reach all milestones in the implementation. An Action Plan to follow up on the implementation will be drafted in order to ensure that all activities are carried out as planned and in a timely manner.
The goal of this project is to increase the percentage of irrigated areas in the Federation of BiH, because without irrigation, there is no development of agriculture. Irrigation not only helps prevent droughts, which are all the more present, but also increase yields, the land usability while improving the quality of produce. Indeed, irrigation requires heavy investments, but this is one of the key ways to alleviate the consequences of natural disasters and the effects of climate change, which are ever so evident and are seen as an ever increasing challenge in agriculture in the whole world, including our country as well – said minister Dedić.
The World-Bank funded Irrigation Development Project is implemented in ten municipalities across the Federation of BiH, including Sanski Most and Bihać which are part of the third phase of the project, where data gathering activities are underway for the development of project documentation. The participants agreed that the Project requires the commitment and readiness of municipalities in project areas inviting all municipal stakeholders to closely cooperate with the Project Implementation Unit in order to achieve successful implementation of the project activities.