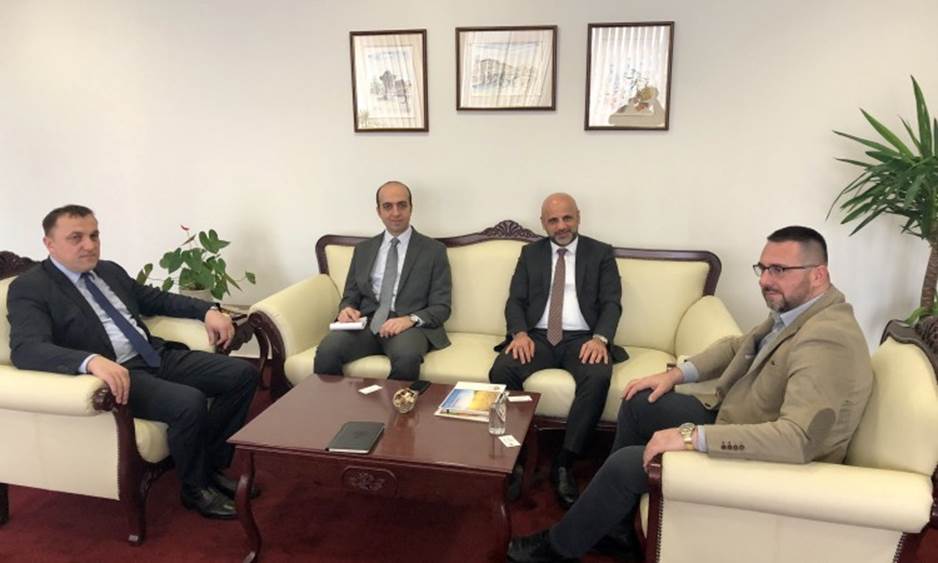 Bosnia to Increase Meat Exports to Turkey
Ministers Dedić and Ramić met today with Özgür Güven, deputy director general of the Agricultural Credit Cooperative of Turkey to discuss meat export expansion opportunities. They also met with Mr. Sead Džafić, the mayor of the Municipality of Kalesija, and visited the potential location for the development of an animal slaughtering and packaging facility.
Minister Dedić stressed the importance of meat export arrangement between Bosnia and Turkey which highly contributed to improving livelihoods of returnee families. The next steps, as he pointed out, are to expand production capacities and develop breeding centers to complete the cycle of breeding, rearing, handling and exporting. Besides slaughtering facilities, the plan also includes feed production facilities. 
Mr. Güven said that the Republic of Turkey intended to support the agricultural development of Bosnia and Herzegovina through the establishment of livestock breeding centers where cattle will be bred under the veterinary supervision and then provided to farmers under concessional terms. This will be a very successful blend of international trade and production cooperation, and BiH has very good preconditions for the establishment of such arrangement.    
Minister Ramić added that the project idea came following the agreement between President Izetbegović and President Erdogan on initiating the Bosnian-origin meat export to Turkey in order to boost economic relations between the two countries. Project is expanding in scope and capacity as 1000 returnee families will be provided with initial livestock numbers through this Project.